4 Must-Know Tips For International Business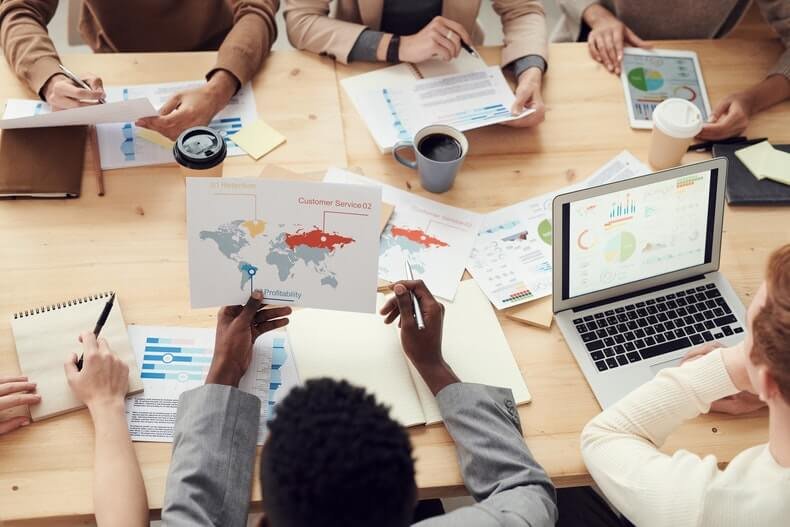 As you expand your business abroad, there are a few tips you need to keep in mind. Here are four of them: Cultural awareness, Communication styles, Geographical distance, and Local employment laws. By following these tips, you'll have a better chance of doing business abroad. Read on to learn more. After all, the world is a big place! So, knowing your target audience will go a long way in the success of your business.
Cultural awareness
If you are looking to expand your business, cultural awareness is a necessity. Not only should you be familiar with the customs and language of other countries, but you should also research the communication norms of these countries. There are many free resources available online and in print to help you understand the cultures of other countries. Contact similar organizations and ask them for recommendations. Cultural awareness can benefit your company as much as it benefits you.
It's important to understand different cultures. While it's impossible to fully understand all cultures, you can gain insight into the differences in behaviors, attitudes, and values that exist in other countries. For example, a business person may be unaware that a client's culture is very different from their own. By ensuring that the organization is culturally aware, the members will have a better understanding of the cultures in which they do business.
Developing culturally literate employees will improve communication and unity within the company. This knowledge will also help them avoid misunderstandings and mistakes that are caused by cultural differences. Employees will have an easier time connecting with their colleagues and customers and will be more productive and successful. Moreover, cultural literacy will help managers manage the teams better. In addition to this, promoting cultural awareness will help you build a good foundation for working in an international setting.
Whether you're looking to expand your business internationally or just want to improve your local operations, cultural awareness is a key factor. Understanding other cultures' practices will help you adapt your products to their culture. Cultural awareness can even lead to better business opportunities. There are many advantages to international business and embracing cultural differences will open your doors to new opportunities. You can even take cultural sensitivity tests online and find out where you fall short in different countries.
Communication styles
Among the most important considerations when communicating with others in international business is cultural sensitivity. While some cultures emphasize the importance of politeness and ambiguity in communicating, others place more value on direct communication. In addition, different nationalities stress different social ideals. To avoid social offenses, you must understand the cultural norms of your international partners before establishing a business relationship. Communication styles also differ in the meaning of hand gestures.
The three styles of communication are instrumental, affective, and subjective. Each style has its own strengths and disadvantages, but there are some universal traits that transcend cultural differences. The following guidelines are helpful for understanding the communication style of your international colleagues. Ideally, your team members will know which style to use to enhance their effectiveness. However, it is also important to be aware of your own personal style and adapt accordingly. Listed below are some common styles of communication, along with their advantages and disadvantages.
Personal and contextual communication styles reflect cultural differences in power distance. In Japan, for example, employees speak deferentially to managers, and are unlikely to challenge their supervisors. Conversely, in the United States, there is less distance between employer and employee and communication between these two parties may be more collegial. In some company cultures, however, disagreement is encouraged within limits. The goal in both cultures is to foster mutual understanding and cooperation.
American and European cultures differ greatly in their approach to negotiations. Americans are generally direct and low-key, while the British are more indirect and prone to harmony. French Canadians, on the other hand, tend to be more animated and indirect. In general, however, both styles can be highly effective. A clear, direct approach will ensure a smooth and productive business relationship. If you're planning to do business in Canada, remember that the communication styles of Canadians may differ.
Geographical distance
Distance is the most fundamental factor in international business. Distance can be defined as the physical distance between two locations. Its physical characteristics are determined by latitudinal and longitudinal coordinates. Geographical distance has three fundamental properties: it is symmetrical, continuous, and stable over time. This article discusses distance and the factors that influence it. It concludes with a definition of geographic distance.
Geographical distance is another crucial consideration when identifying where to expand. Companies may be tempted to enter the first country that shows interest, but they need to make sure that it is within easy reach of their current markets. While China is attractive due to its low wage costs and large number of prospective employees, it is very far away from Western markets. This can create lengthy delays. However, if you are considering expansion to China, you should keep these factors in mind.
The CAGE Distance Framework considers two aspects of distance: administrative and geographic. The former involves historical legal and political differences, while geographical distance is the physical distance between countries. Differences between countries affect trade practices and could make or break a business venture. The CAGE Distance Framework helps organisations gauge the relative advantages and disadvantages of different markets before deciding on a strategy. However, while geographical distance may be the biggest obstacle for a company, it can also be a source of great opportunity.
The third dimension of geographical distance is cultural. Research has shown that cultural distance affects entry mode choice. In addition to cultural distance, Kogut and Singh also looked at the impact of political and economic distance on entry mode choice. According to their findings, an increased cultural distance fosters uncertainty, which can adversely affect entry mode choice. A business venture can make a global impact if it can overcome these challenges.
Local employment laws
The good news is that incorporating local employment laws into your international business doesn't have to be difficult or expensive. Hiring a local employment law specialist can help you draw up an in-country employment contract that is completely compliant with local employment laws – and you'll pay less than a director at a global law firm. In fact, international business owners should be aware of local employment laws before implementing new processes and hiring new employees.
One of the most common mistakes made by multinational companies is to assume that their employees' national laws don't apply to them. However, this isn't always the case. In fact, local laws can often conflict with certain provisions in a multinational employer's employment agreements. This is where expatriate programs can help. These programs help employers set up appropriate policies and address tax issues. Additionally, they help businesses establish the appropriate compensation and benefits for their employees.
Another common mistake employers make is assigning their employees to foreign countries without a work permit. A work permit is generally hard to obtain without a local sponsor, and it's almost impossible to avoid paying local taxes. Additionally, some jurisdictions will impose local employment laws on both the employee and the employer. Using an expatriate for your business requires a local sponsor to help you with the paperwork. For this reason, incorporating an employment contract is an important step in international business.
In some cases, employers can be required to abide by federal employment laws when hiring American citizens abroad. These laws may apply extraterritorially, so Minnesota employers should abide by the anti-discrimination and anti-harassment provisions of Title VII. However, the Fair Labor Standards Act does not apply outside the United States. The best solution is to incorporate all applicable employment laws and combine them with other favorable provisions.
Time zones
When working with international clients, it is critical to keep in mind the time zone differences. When meeting with a client located in another country, specify the time zone they will be working in. This can avoid misunderstandings. For example, a deadline in France may actually be 5 p.m. Central European Time, which would translate into 11 a.m. Eastern or 9 a.m. Mountain Time. If the deadline is in a different time zone, make sure they know it.
Historically, countries have influenced each other's time zones, but today they are less important than ever. For example, studies show that international goods trade decreases by 2-7% per hour of time difference. However, new communication technologies have helped to mitigate this effect. Additionally, the "time zone effect" is not as big a problem in countries where people share a common background. So, when considering the advantages of international business, be sure to consider time zones when deciding where to locate your manufacturing plant.
The difference between solar time and standard time is significant for companies operating across multiple countries. International businesses should account for these differences if they want to remain competitive. The Slate study explores how solar time can affect the international workday. A map created by Google engineer Stefano Maggiolo is particularly useful when planning meetings with international clients. The difference between standard and solar time across countries means businesses should adjust their business model accordingly. The same applies to the way that employees are treated.
When planning a meeting or an international business trip, keep in mind the time zones of the people involved. You must also be aware of important holidays and statutory holidays in each country. Some countries celebrate holidays in different ways, while others follow a unified system. For example, China has a single time zone that extends across the entirety of its land. In fact, the sun rises in some areas after 10am. Then, the day begins at 11am, whereas the sun rises at noon in the same town.