On-Demand Salesforce CPQ- Driven by Business Goals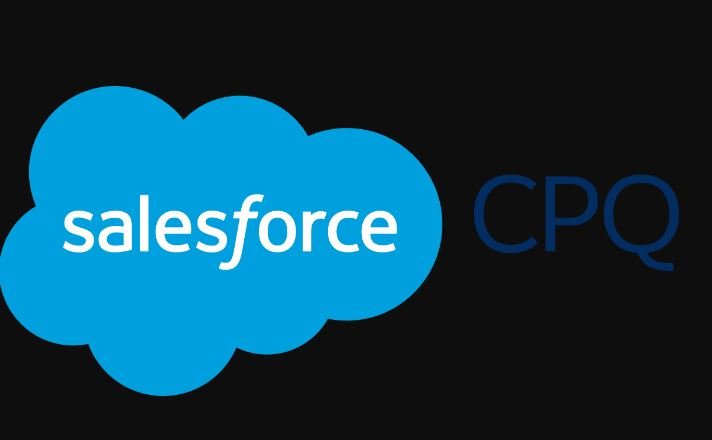 CPQ (Configure Price Quote) is a business tool available in Salesforce that allows a business to provide customers with quick sales quotes and reduce inefficient processes that normally occur during various stages of sales. The quotes are generated in such a manner that they are cost-effective, error-free and they are personalized as per customer requirements (special promotions, discounts, offers and price-based schemes, etc.) The Salesforce CPQ tool is designed in such a manner that Sales teams can take benefits to ensures a team's productivity and efficiency.
Demands of Business to Consistently Update their Sales Processes
Continuous product innovations and changes in technology create the need for businesses to continuously update their sales processes and sales teams. This, in turn, benefits the sales teams and businesses. Businesses are therefore ready to face challenges and function effectively, CPQ automation being the core reason.
The Top Benefits of Salesforce CPQ
Shortening of Sales Cycle Through Guided Selling
Salesforce CPQ leverages guided selling a step-by step guide to selling that provides training to the Sales representatives for keying in customer data. This key feature is useful for sales representatives/ coaches to prepare their questionnaire. Based on the questionnaire generated you can record the user results and get a more accurate and faster response from the customers.
Proposal generation tools through automation of quoting
You can use CPQ to generate quotes and proposals for sales generation. This allows you to make the documents look very slick and attractive exactly the way you would want them to appear.
High Accuracy Quotes
Salesforce CPQ ensures sales reps to create quotes quickly. Pricing and discounts are the factors that are automatically taken into consideration and automatic approvals are this routed. CPQ thus ensures you generate an accurate quote document and route it when necessary. It, therefore, includes the right collaterals by default and thus ensures proper integration with eSignature partners to ensure that a great buying experience is given to customers.
Cost-efficiency and Increased Production
It enables you to make decisions error-free and reduce lead time. Sales Quotes are generated error-free and in a streamlined manner. Quotes are generated with high accurate information ensuring that the sales process continues with momentum, smoothly and efficiently.. It, therefore helps businesses build the sales process and gain optimally. With the solution, Salesforce CPQ offers, you can close a deal and thus gain an advantage.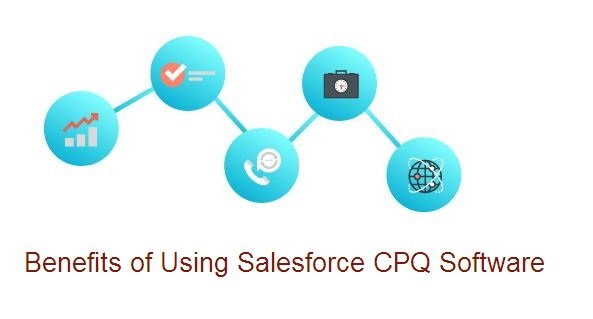 Maximization of Sales
Salesforce CPQ ensures process automation right from invoice creation to the final process. With built-in application companies can determine what exactly certain payment processes require. The CPQ tool to determine the cost and pricing enables the company to gain a competitive edge over other external factors such as pricing by competitors. The features of Salesforce are unmatched and very powerful. A Salesforce report ensures that companies that implement Salesforce CPQ software perform better, maximize their sales and profits.
Negotiation of a Contract Basis Price Determination
When sales representatives of an organization create contracts they can determine the original quote of the contract beforehand. The contracted pricing ensures that you negotiate the price of a product beforehand and continue using the same price after the creation of the contract. The software then keeps using the price determined on the new quotes, renewal quotes, and quotes that need to be amended over time. Therefore Salesforce CPQ ensures that the prices of the quotes are locked beforehand which actually that the contract remains with the organization long-term. This, therefore, ensures profitability.
Customer Satisfaction
It is rightly said, the customer is the king. Salesforce CPQ software ensures that an organization's sales teams sell better, retain market control and gain a competitive edge. With Salesforce CPQ, you can a personalized quote to your clients, thus enhancing their service experience. This is good for any organization in the last run. Customers get a first-hand experience of offers and discounts applicable. Sales representatives can, therefore, create updated quotes in real-time.
Finally, Salesforce CPQ is therefore responsible for a smooth, seamless process that a company follows. The ease, advantage, and comfort which a CPQ software offers to sales professionals are beyond imagination. In the end, the Sales teams using the software find it very efficient and relevant for business needs and achievement of business goals. Therefore, On-Demand Salesforce CPQ and business goals go hand in hand. The correlation between the two is of utmost importance and is the main driving factor in the long run.