The Biggest Expected 2022 Advancements in IoT Technology in Home Automation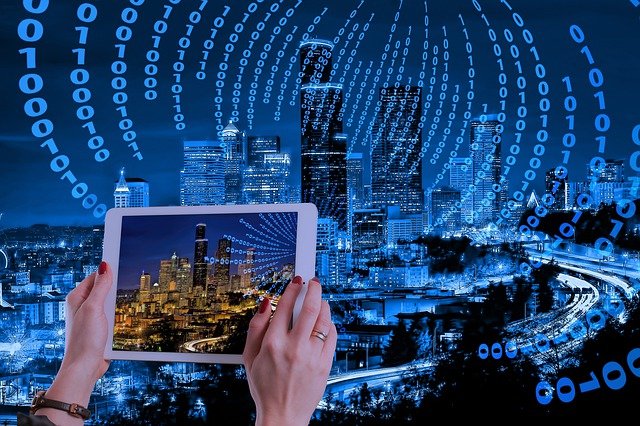 In this article, we'll examine what we expect to be the biggest disrupters in the home automation market in 2022. We'll also cover the main trends shaping the market, along with the opportunities and challenges that these advancements present. So, what are some of the biggest trends for 2022? Let's look at each of them in turn. Let's start with the biggest one: the Internet of Things. As the number of connected devices rises, so will the need for smart home automation.
IoT technology will be a major disruptor in 2022
The growth of IoT technology has been most prevalent in healthcare, where use cases include fitness bands, trackers, and cameras in public places. Telemedicine and remote healthcare are also growing, and connected medical devices are regularly connected. Devices that monitor blood pressure, heart rate, or other physiological data are routinely connected, as are wheelchairs and defibrillators. By 2022, manufacturers will have built on-board analytics capabilities into their devices and appliances.
Industrial IoT devices will improve the manufacturing industry. As the manufacturing industry has become increasingly automated, IoT sensors are essential for advanced artificial intelligence applications. Without sensors, AI cannot perform tasks like predictive maintenance, defect detection, digital twins, and generative design. In addition to these benefits, IoT development is also transforming the manufacturing industry. For example, manufacturers are incorporating sensors into their products and manufacturing processes to increase efficiency, reduce idle time, and improve production.
IoT devices for wearables and other devices can improve healthcare. They can monitor an individual's health and alert the appropriate personnel when necessary. With increasing dependency on robots for household chores, they may replace the vacuum cleaner and lawn movers. And soon, robotics will even cook for their owners. The possibilities for connected gadgets are endless. They'll be the mainstay of home automation in 2022.
IoT devices can also increase supply chain resilience. They can track inventory movements to anticipate delays in deliveries or predict workplace churn. Monitoring systems can also monitor personnel's movement and determine whether they're productive or not. The ability to predict disruption through IoT will continue to be a major source of innovation in 2022. So, don't wait any longer to take advantage of these technologies.
The impact of IoT devices on manufacturing is tremendous. With the rise of connected devices, manufacturers can automate many of their processes and increase productivity. The benefits of IoT devices for business include increased profitability and innovation cycles. Additionally, businesses can use IoT devices to improve productivity, reduce costs, and create new revenue streams. So, the benefits of home automation are numerous.
Trends shaping the market
The emergence of smart home devices is increasing consumer demand. However, consumers are worried about privacy and security issues. To gain a full understanding of the advantages of living an always-connected lifestyle, they need to understand how their devices can benefit them. Industry decision-makers, on the other hand, see an opportunity to make money from the data these connected devices collect. Various stakeholders are also optimistic about the new business models enabled by IoT technology in home automation.
In this report, the main trends shaping the market for IoT technology in the home automation market are based on consumer preferences and demand for smart home solutions. According to Statista, the most attractive segment will be smart appliances and security. Security is predicted to grow at the fastest rate, owing to the increased security threats. It is estimated that in the next four years, connected home security devices will account for $246 billion market.
Regulatory issues, logistics, and security concerns are some of the major challenges facing the home automation market. Regulations and logistical services are also impediments to the growth of the market. However, growing consumer awareness of smart homes is driving demand for automated homes. Automated homes offer numerous benefits to end users, including security from theft and unauthorized access. These advantages are also gaining popularity in residential and hospitality sectors.
Regulatory requirements for the smart home industry are making it necessary for manufacturers to adhere to strict security regulations. The Z-Wave Alliance recently launched a certification program to ensure the security of its connected home devices. The industry is expected to adopt strict regulations by 2021. Moreover, the security of IoT devices is becoming increasingly more important as privacy concerns increase. With more data, consumers will get more personalized experiences and better experiences.
Consumer demand for connected products is continuing to grow. Industry adoption of IoT solutions will increase in response to this growing demand. Moreover, these solutions can improve internal operations and external consumer experiences. They are applicable to all industries, even those with a low technology adoption rate. This trend is likely to continue to gain momentum. However, the market for IoT technology in home automation is still developing and many companies aren't fully prepared to meet that demand.
Challenges
The IoT platform is a powerful tool for home automation. With the help of IoT technology, home owners can get notifications whenever a certain appliance is malfunctioning, and this can reduce energy and water consumption. By developing smart home apps, property owners can sell or rent their property to prospective buyers. IoT app development is an increasingly popular way to make smart homes available for sale or rent. In addition to making life easier, IoT solutions can help to improve the safety of our homes.
The next step for IoT in home automation is ubiquitous connectivity. IoT devices can connect to the internet through WiFi or cellular connections, and the availability of cheap computing power is essential. As the use of IoT technology expands, robust security protocols must be implemented and enabled. Another significant challenge is data ownership. Before, people could not imagine allowing other things to do their job, but now we can. For instance, the laundry can be done before we get home, while the oven can cook dinner while we're gone.
With so many devices connected, the IoT system will face many challenges. First, there will be so many devices connected, which will place a strain on existing systems and communication protocols. Because of this, security must be a priority. IoT systems must be designed to protect consumers' privacy. Another challenge is the complexity of the architecture and the security measures. IoT appliances should also be easy to install and maintain, which will make them more desirable to consumers.
As security protocols and encryption mechanisms improve, IoT devices also face new vulnerabilities. In addition to malware, hackers are increasingly leveraging the Mirai botnet and Shodan search engines to find vulnerabilities in manufactured smart devices. These vulnerabilities have even affected CCTV and security systems. In addition to presenting a new challenge for home automation, connected smart devices can also be vulnerable to viruses and criminal threats. These risks make IoT devices and applications a high target for hackers.
Opportunities
With an increasing number of connected devices, home automation has become a reality, allowing consumers to automate many aspects of their lives. The benefits of smart home technology extend beyond increased convenience. Many new smart home applications make it easy to stream music, select different tracks for different rooms, and even connect a music output to a smart LED, which will dance to the beat. With so many options available, smart home automation is poised to become a popular trend for the next decade.
One major application of IoT home automation is smart healthcare. Autonomous systems within the home will monitor the health of its inhabitants and alert their owners to a potential problem. Home automation robots may also take on the role of vacuum cleaners and lawn-mower, and they may even cook for their owners. With all the benefits associated with smart home technology, it's no wonder that the technology is already advancing so rapidly.
Other applications of smart machines include improving accessibility. For example, smart machines will improve accessibility, while wearable devices will increase productivity. Smart homes will be the next big frontier in automation. These technologies will revolutionize many industries, including the manufacturing industry. They will improve processes by reducing energy consumption, minimizing downtime, and increasing productivity. Ultimately, these benefits will result in increased profits. So, how does IoT technology make a difference in home automation?
One promising development is the introduction of Matter, a low-power mesh network. This technology allows connected home devices to connect to one another through an app. Several hundred companies are already on board. This technology makes it possible for consumers to buy connected products this year. They will plug into existing home networks and do not require additional hardware or complicated hub configuration. Users can simply download an app to set up their connected home devices.
Edge computing will continue to be an important IoT trend in 2022. As manufacturers increasingly build analytics capabilities into their equipment, data processing will be closer to the source. Edge devices are often referred to as "dumb" sensors, but in fact are equipped with smart sensors. These devices include microphones with language processing abilities, humidity and pressure sensors, and cameras with computer vision. A smart home will be able to monitor its own contents and make decisions based on what is stored in its refrigerator.