How Knowledge Management Improves Your Business Performance?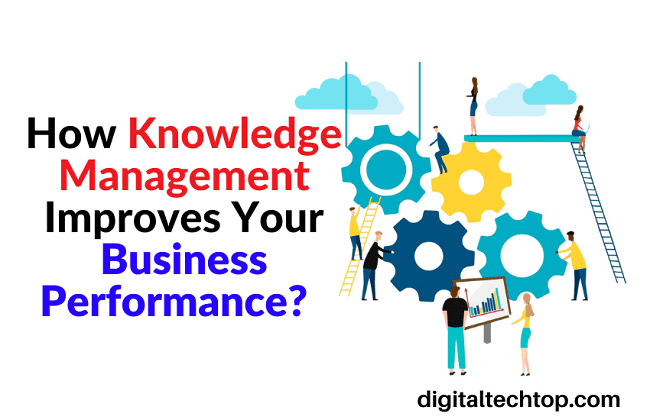 Recently, Nykaa faced a major setback in its value when its shares got down nearly 20% in just 4 days. Business experts have long talked about it. The reason might be anything, the bearish trends in the stock market, or selling pressure. There is only one thing that can save your business is an excellent customer experience. It's a key factor in measuring business performance. 
If you're excellent at ensuring this experience, success rolls into your court. Failing in it can never let you separate yourself from the crowd. 
So, how would you do it? 
Well, knowledge management consulting has its answer. It's all about having an approach to differentiate the experiences of customers on the basis of their queries. If your brand shows a high level of customer experience maturity, you would win. It's a surety. 
Tips to Improve Your Business Performance 
Here are a few knowledge management tips that can help you to maximize a positive customer experience.
1.Treat Customers Queries Separately
You should always recognise each customer's queries separately. Each query is based on their experience. But, you may broadly group them into various categories. This method can help in sorting them in a quick around time. You may use these ways of grouping queries: 
Information-based Queries
Also known as informational queries, these are variable in nature. Customers are different so are their queries. They may ask about the guarantee, store location, account balance, order status, or deliveries. Categorise them together. 
These queries are more difficult for being based on discovering the procedure. Fortunately, you can easily identify them. Just focus and segregate queries related to how-to regarding the return of a product, refund, form filling, etc. There may be some other questions like how to use a product or fix it. You may deploy telecallers for it or prepare tutorials for quickly redirecting answer seekers to explore and find the answer.
These are based on customised queries, which can be a serious problem that occurs when using a product or service. Such problems can be resolved through contact center support services. For this purpose, you should have reasoning expertise. It means that the solution provider should be able to sense the problem quickly from the query and ask the right questions, and offer solutions. It becomes easier if you jot down previous cases of similar types and their solutions that really worked. 
You may define steps for solving problems in accordance with the type of queries, such as solving simple queries instantly by a call centre representative and forwarding complex problems to matter experts. 
It's mainly a concern of investors or service seekers. People often want to invest in mutual funds or insurance. But, they are not aware of all compliance, issues, and different benefits. Before making a big decision, a customer often wants to find out the answers to every concern. Here, the call representative should ask the right questions and prescribe the appropriate answer that can satisfy him completely. If there are some compliance-based challenges, be very clear about them. 
This is mainly based on knowledge. Sometimes, customers want to discover answers to supplementary questions. But, this is not only concerned with answering the question but is also taken through a coaching experience. This experience motivates customers to reach a certain decision. It can be related to understanding the medical condition and prescribing a medicine or wellness program to recover progressive diseases.
2.
Decide the Type of Query and Define the Experience 
Solving informational queries is a challenge. However, many businesses are still ignoring solving even simple or basic queries.  This can be disastrous. At least, they should start with basic queries and then, switch to more difficult queries. Doing this helps customers come across challenges, which are related to procedural difficulties or problems. Practicing it consistently can provide bigger opportunities for bettering customer engagement. Before solving, you should categorise the level of customers' queries this way: 
Medium, which can be information-based queries

Medium High, which is mainly based on procedures

High, which focuses on problem resolution and advisory

Super high, which are complex and coaching-based queries
Attending to queries and providing a perfect solution is not like a walkover. It requires a great combination of tools, technologies, and knowledge. Combining these all together can help you to create a knowledge pool. In fact, this unification helps organizations to achieve satisfaction for customers who continue to engage and invest in your brand over time. Simply put, these efforts result in improving customer experience, which rewards you with a continuous flow of revenues.
3.Hire an Expert to Provide Solutions 
This condition arises when your core practices do not allow you to concentrate on attending to customers' queries and providing solutions. In that case, define criteria when you require a solution partner. Remember, a knowledge consultant always emphasizes maximising your customer experience separately. 
For this purpose, you should discover a broad range of customer queries with context, content consistency, and compliance at scale. Take into account the fact that there is no standard intelligence that is applicable to all problems. In such cases, you should try these suggestions or ideas: 
Ensure that your business intelligence team has rich functionality. It should be able to think out of the box to add some value to your business. Try to manually handle queries and focus on sorting simple queries in the beginning. Gradually, shift to tools for solving an extensive range of queries. 
If you start with tools in the beginning, it won't allow you to discover challenges.  Nor can you come across the type of problems your customers face. This happening can end up bearing additional tools like a chatbot. Here, you can hire a contact center for outsourcing customer support. Beforehand, you should find out if that outsourcing company has capacities to expertly provide solutions to your customers. The following tips can help you find the right knowledge consulting partner:   
There may be companies that claim to have domain expertise in knowledge management. You can determine it by discovering the cases it handled and solutions that are popular and in demand at scale. Find out what solutions they have deployed and the values that businesses gained because of them. 

Find out if they have a track record of successful deployments in your niche or industry. Reading customer testimonials and references can give an idea about the same. 

Identify if they follow a risk-free way to define better customer experience. You may ask for a pilot project to get an idea about it. This way you can find their capacities. 
These all points and suggestions can help you understand what a knowledge management company can do for you. You can find the right solution partner to see a big difference in your customer experience. 
Summary 
Knowledge consulting can help in improving your business performance. Determining and segmenting types of queries, providing adequate solutions, and attending to customers' grievances can help in delivering better customer experience and engagement. You may hire an outsourcing partner for knowledge consulting.