Cybercrimes and Steps to Prevent and Control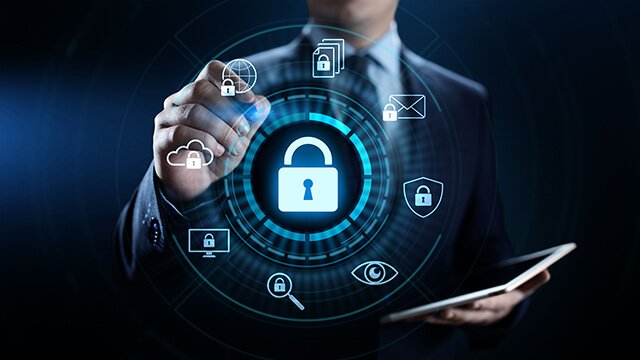 There are many ways to protect yourself against cybercrimes. It's a good idea to create a backup of your computer's data, which can be recovered if necessary. Encrypting your local hard drive and using a private, secure DNS server are other ways to build resistance against cybercrimes. In the U.S., various government agencies have been set up to combat cybercrimes. The FBI Cyber Division, for example, is the federal agency responsible for investigating cyber attacks. The Cybersecurity and Infrastructure Security Agency, meanwhile, coordinates with the private sector and government organizations to combat this issue.
Cybercriminals can target your computer and steal confidential information through several methods. Piracy is an instance of illegal downloading. Peer sharing websites are a popular source for piracy, and the FBI is targeting these sites as part of their ongoing investigation. The judicial system is also responding to cybercrime. While there are no laws that directly prevent computer theft, the US Department of Justice recognizes a third category of cybercrime, in which the computer itself acts as an accessory.
Identity theft is another common type of cybercrime, with hackers accessing your computer and retrieving personal information. This information is then used by cybercriminals to steal your identity and access valuable accounts. These identity thieves typically sell such information on darknet markets. You can prevent identity theft by opening a browser and manually typing the URL of the service in question. Alternatively, you can call the institution directly and speak to a live representative.
Legislation can be sector-specific or general public law. While the Gramm-Leach-Bliley Act deals with financial institutions, there are also specific laws dealing with cybercrimes. The National White Collar Crime Center, FBI and Bureau of Justice Assistance have set up the Internet Crime Complaint Center, which accepts complaints online. Businesses can also reduce their exposure to cybercrime by adopting a defense-in-depth approach to securing their systems.
Cybercrime is a growing concern for organizations around the world. It has become easier than ever to access data on the internet, which makes it easy for scammers to target your computer and steal your identity. With the speed of modern technology, the internet has become an essential part of our lives, and with it, a vast number of threats and opportunities have arisen. Cybercrime is a major concern for businesses and individuals alike. To protect your information, install REVE Antivirus on your computer or mobile device.
The economic impact of cybercrime has been estimated at $600 billion a year. In 2014, the cost was $45 billion. In addition to the financial implications, companies may be forced to pay higher borrowing costs or struggle to raise capital. Businesses can also face lawsuits or fines if sensitive customer information is lost. It's important for companies to understand the full impact of cybercrime before implementing a plan for prevention.
When you're unsure of what's on the Internet, it's a good idea to contact the police. The FBI and the FTC are excellent resources for identifying and reporting cybercrimes. In addition to reporting the crimes, filing a report can help the authorities investigate the crimes and prevent similar incidents from happening. Cybercrimes can also involve the use of your computer by strangers. Therefore, it's imperative that you confirm the identity of anyone contacting you over the Internet.
Another important step to take is to update your systems and applications frequently. You can do this by installing security patches and applying updates. These are not foolproof countermeasures, but they make the process of a successful breach more difficult. For instance, updating your systems and applications is a good way to prevent cybercriminals from stealing your personal information. However, even if your system is protected, hackers can exploit this flaw to steal sensitive data.
It's possible to avoid cybercrimes altogether. While it is impossible to prevent cybercriminals from stealing your identity or other information, you can minimize their damage and protect your privacy online. Besides updating your security software regularly, you should lock your computer when not in use. This will prevent unauthorized access to your personal information. You should also follow all security guidelines when online, including those listed below. The first step in mitigating the damage caused by cybercrime is reporting it.
Lastly, make sure you are aware of how much information you put on your mobile devices. Hackers can easily connect to public Wi-Fi and watch your every move. When you are using a public Wi-Fi, try not to enter private information or use apps with passwords. Social media and emails are another way cyber criminals can access information on your phone. Be cautious about logging into social networks or deleting suspicious emails.